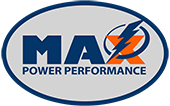 The Walex® Exodor liquid deodorizers are formaldehyde-free deodorants that do more than just give a pleasent smell.
Thanks to the unique Wave2® tecnology, Walex® Exodor deodorizers offers a strong blue color and break down paper and waste to prevent clogging.
Atlas sells two of the Walex® Exodor products, the Endure and PT-50 type, both in different barrel sizes.